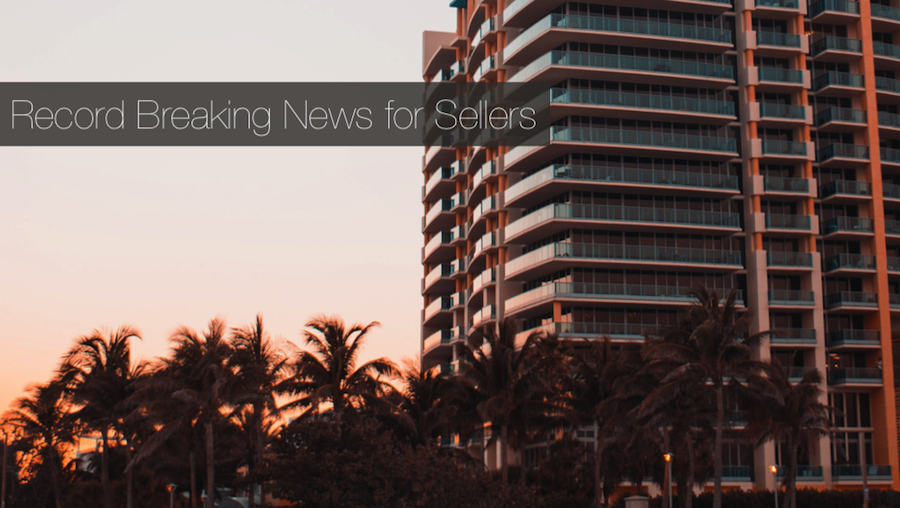 The median price for single detached family homes on Oahu continued their slow and steady climb, rising by just over 1% in March. Current buyers are OK with that statistic. But the big news for sellers, is that condominium prices knocked it out of the park last month, rising by an estimated 10%, setting an all-time record with a $440,000 median price tag.
Wow.
President of the real estate agent trade association, Darryl Macha, stated that the condo median price was in-part influenced by the sale of 20 luxury units in March. Regardless, given the current and ongoing trend, condo owners considering selling their property certainly have something to think about, with a big opportunity to list their unit/s for top dollar.
On the luxury single family home side of things, you can expect median pricing numbers to also be higher once April comes to a close, thanks to a recent record breaking sale on the North Shore.
Hale Komodo, Haleiwa, Oahu HI
Hale Komodo, a 5,600 square-foot, 5-bedroom, 6.5 bathroom, beachfront home in Haleiwa sold this week (second week of April 2018) for $12 million, breaking an earlier record. The previous high for the same stretch of North Shore real estate was just under $8 million.
Sellers who are on the fence about selling their home, be it a condo or single detached family house, should take note – the time to act is now. List your property with the Richmond Realty Hawaii team today. Contact us via email at howard@richmondrealtyhawaii.com or call us at your earliest convenience at 808-284-1004.
ALOHA