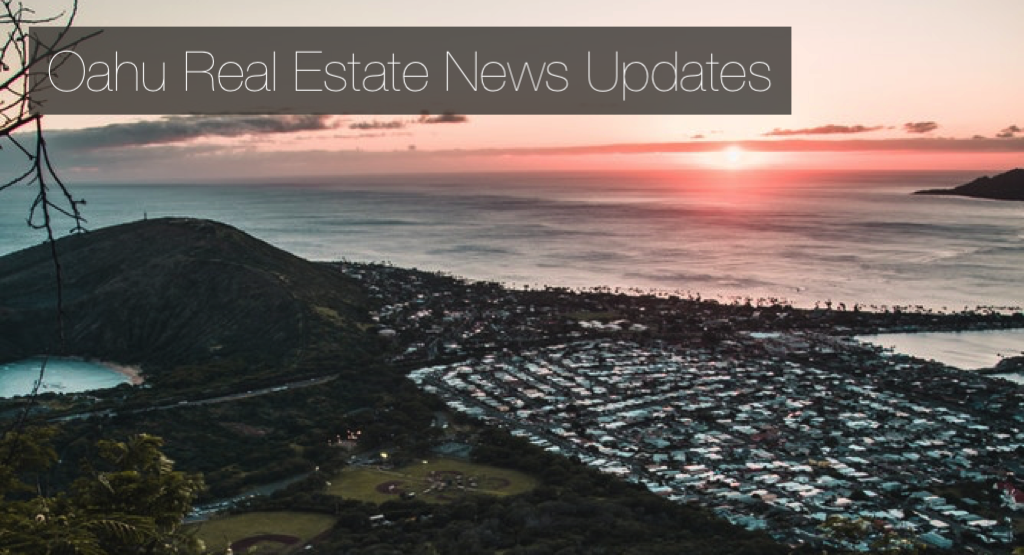 The month is coming to an end and while wet weather seems to be the talk of the town, there has been no shortage of Honolulu real estate market news coming down the pipe. Today, as we enter yet another holiday weekend, we take a look at a few stories making headlines for those of you on the market for a home on Oahu.
Top Real Estate Stories on Oahu for the Month of March 2018
1. Hawaii Pays Lowest Property Taxes in America
WalletHub has released their annual data on property taxes by state, and for once everyone is happy about Hawaii coming in last place on a national list. Hawaii has the lowest effective real estate tax rate, at just .27% with annual taxes on homes priced at state median value coming in at just $1,459. The .27 percent isn't even close to the next lowest rate, which is owned by Alabama at .43%. Why such a disparity? It should be noted that Hawaii is one of few states where education is funded by state taxes, instead of real property taxes, which are levied at the county level. Here's a look at the top ten LOWEST property taxes by state for 2018:
Even with speculation regarding the POTUS' move to reduce tax benefits to homeowners in left leaning states (Hawaii included) it seems that there is no knocking that fact that Hawaii continues to shine as an optimal place to invest in real estate, property tax considerations included.
2. Developers Put Planned $550M Honolulu Condo-Hotel Project on the Market
Back in September 2017, Salem Partners, a leading Los Angeles-based real estate development company, received approval from the Honolulu City Council to build a second major project under Honolulu's Ala Moana Transit Oriented Development Plan. Part of the project includes a proposed innovative affordable housing plan for 78 units to be built on the 1.42-acre site at 1500 Kapiolani Avenue. Fast forward to March 27 2018, and we have word (via Pacific Business News) that Salem placed the $550 million condo-hotel project on the market. Word has it, that the hotel and condo tower will target buyers in the under-served "move-up" market. Stay tuned for further developments and how it may result in an opportunity for you. Email howard@richmondrealtyhawaii.com to provide us with your email for updates.
3. Japanese Real Estate Firm Plans Waikiki Development Across from Ritz-Carlton
Sanko Soflan, one of the largest property management companies in Japan, bought its first property in Waikiki in September of 2017 for a grand total of $2.38 million. Last week (March 2018) the group closed on the purchase of five adjacent parcels across from the Ritz-Carlton in Waikiki. The Ritz-Carlton Residence in Waikiki Beach is a luxury residential resort that has just come off of celebrating its one year anniversary. Look for the Sanko Soflan development to mirror the same demeanor of the Ritz-Carlton Residences, targeting luxury resort condo buyers in the process. Again, email howard@richmondrealtyhawaii.com to provide us with your email for updates on this potentially lucrative investment, or for a more immediate alternative.
Aloha
~ Richmond Realty Hawaii ~